Serendipity and all that jazz album release!!!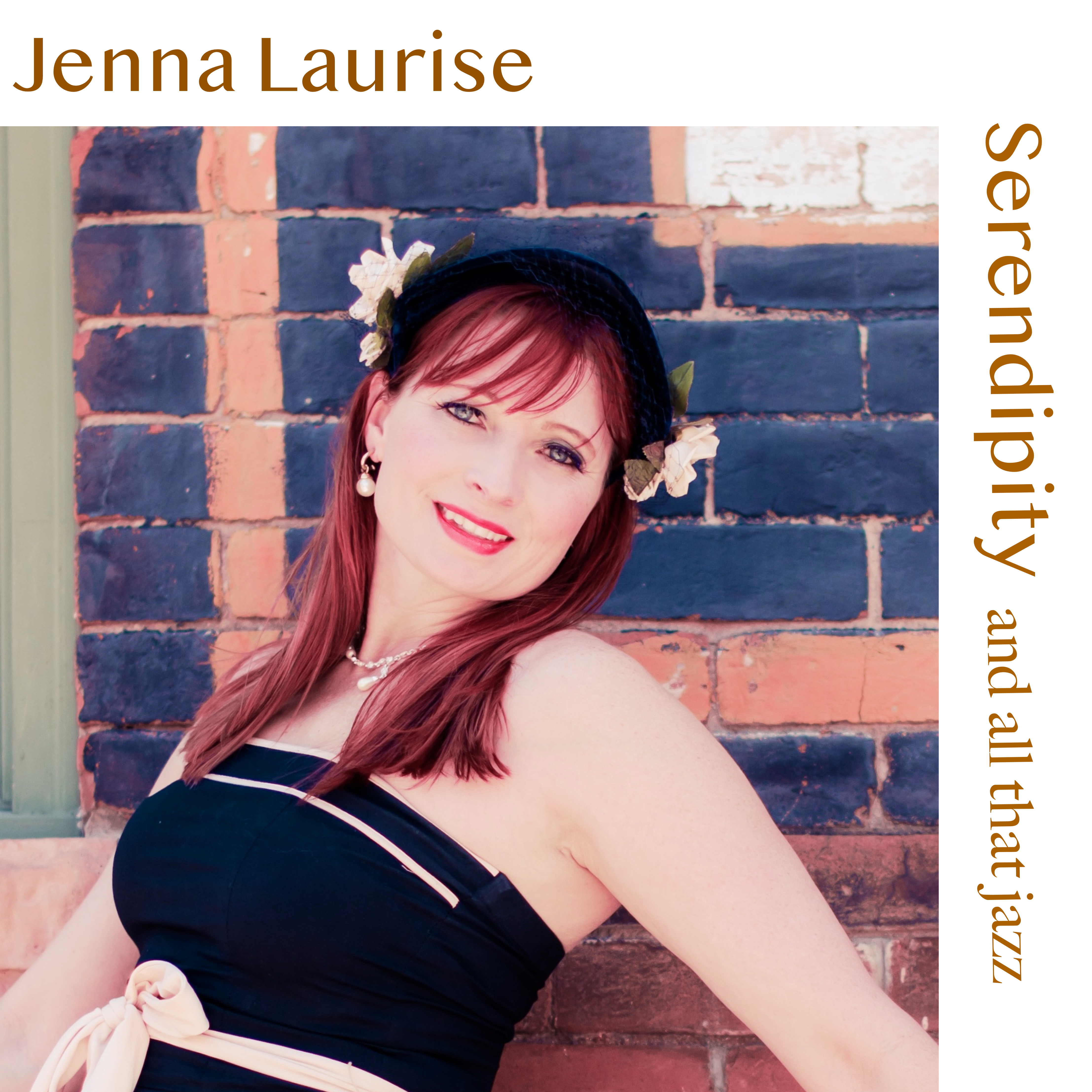 I'm excited to share this gem of an album with you! I decided this last year to go back to some of my musical roots and release a type of music that's near and dear to my heart- jazz! This album has actually been years in the making, but I really worked super hard this last year to finish up the 6 covers and 8 originals that are on the album. I am SO lucky and grateful to have worked with some of the best co-writers, producers, and musicians that I know- Vince Constantino, Reggie Berg, Brad Bietry, Amy Darling, George Horn, Bill Kerr, and Connor Ehrle.
I hope you enjoy it!
Links to Listen:
SPOTIFY:  
APPLE MUSIC:  
PANDORA:
Ghost of Me just released!
I'm excited to announce the release of my newest single Ghost of Me! I'm super proud of this one, as it's my first release that I wrote, produced all the vocals and instruments, and mixed from top to bottom. I've been learning how to produce for a long time and I'm finally releasing something from years and years of all that hard work. I wrote this song when I started therapy a while back so it's something I think we all can relate to... dealing with the fears and demons from within. You can stream it on any major platform and the music video will be out soon too!

Christmas Hope premiering December 17th!
I'm really excited to share a new song that I wrote for this holiday season. This last year has been so difficult for me personally, and I know that it's been the same for almost everyone I know. Because of this, I decided to write a song to inspire others to share love, joy, and hope both in this holiday season and throughout the year. This song is so special to me and I hope it inspires you too!!! Here is the link to access all the platforms to listen and watch on: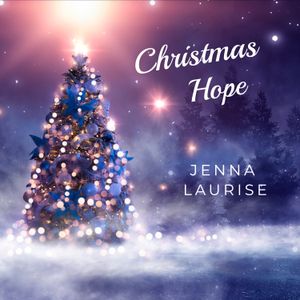 WAVES SONG ON TV SHOW VANDERPUMP RULES
I'm so excited to announce that my song "Waves" (co-written with the talented Nitanee Paris and produced by the also talented Jan Baars) has been featured 2 times on this season of Bravo's Vanderpump Rules! The song is featured during the wedding scene for Brittany and Jax. Here is the scene featuring my song:
Jingle Bells Release:
This December, I released a jazzy version of the Christmas Classic Jingle Bells, produced and arranged by the very talented Vince Constantino. You can stream it on all major music platforms!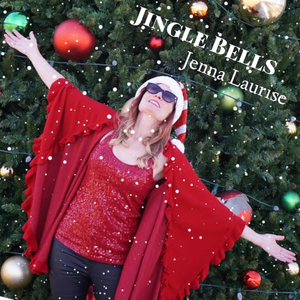 Listen to Me on Pandora!
It's official... I am now a "Pandora" artist and you can stream my music on Pandora! Why is this a big deal? These days, anyone can get their music on Spotify or iTunes, but Pandora hand picks their music and artists, as it's a curated list of music. In the first two weeks, alone I've had 11K streams! I would love it if you became a listener of mine on Pandora, as the more listeners I have, the more my music will be played on Pandora radio stations- and the more I can impact this world through music!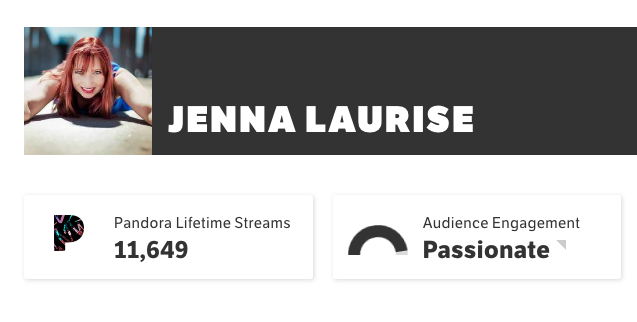 WAVES VIDEO RELEASE...
The music video for Waves is out!!!  In July, I took a trip to Malibu, California (and then to the Hawaii Songwriter's Festival) to film my newest music video for Waves. We had an amazing time filming and the newest video even features co-writer and friend Nitanee Paris.  Special thanks to music director Zane Zane and his awesome crew for an amazing video! Click the Youtube link to the right to watch it right now!
Here's one of the still shots from the first scene: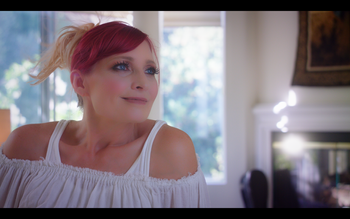 MY ALBUM IS OUT!!!
You can find it on iTunes/Apple Music, Spotify, Soundcloud, or any place where you can buy or stream music. It's listed under Jenna Laurise- Songbird. You can also listen under the audio section of my website here. Check out the great reviews I had under the Press/Awards section!
SONGBIRD ALBUM RELEASE INFORMATION:
Come help me celebrate the release of my new upcoming album Songbird! These songs are near and dear to my heart and some of the songs have already been signed to major publishing companies. Here are the details:
Digital Release Date: 5/31/2018
You can now buy or stream this album on any major music site!
CD Release Party:
Sunday, June 3rd 2018
5:30-8:30 PM
Platte River Bar & Grill
5995 S. Santa Fe Drive
Littleton, CO 80120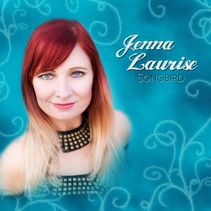 YOU ARE ENOUGH (ANYONE ELSE'S LOVE) WON THE SEMI-FINALIST PLACEMENT IN SONG OF THE YEAR!!!
Tears of joy and gratitude have filled my heart because I just got news today that You Are Enough (Anyone Else's Love), one of the songs from my new upcoming album Songbird, won the semi-finalist placement in the Song of the Year competition. Here is the link to more info:
Semi-finalist in Song of the Year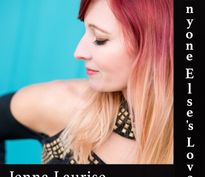 NEW SINGLE WAVES IS OUT!!!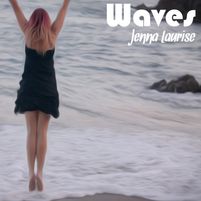 The first single release from my album is out and you can listen to it here on my website or on Spotify, Apple Music, iTunes, or Reverbnation!  Waves (co-written with Nitanee Paris) was written as a way of dealing with the recent loss of my stepdad and the culmination of dealing with a magnitude of deaths in my own life. The chorus hook "It comes in waves" is absolutely true when dealing with loss of any kind, whether in death or heartbreak/breakup.  I really hope this song inspires you!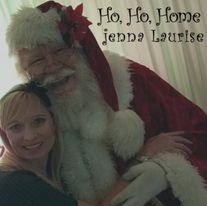 Christmas Song Ho, Ho, Home
I hope to put you in a great holiday mood with my new Christmas song Ho, Ho, Home (co-written by Vince Constantino)!!  You can listen to, stream, and buy it on all my social media sites.  
New upcoming album Songbird!!!
I have been working around the clock to write and record a new album full of special and meaningful called Songbird. Songs on this new album are about such things as learning to love yourself deeply, friendship, dealing with loss, and of course, love! I've been working with a new fantastic producer, Jan Baars from the Netherlands and would love for you to hear my new music!
I have decided to end my Pledgemusic Campaign, but will still be selling my CD so stay tuned for a link where you can order the CD and all kinds of really cool one-of-a-kind items like the "Coffee Song" Mug, a Songbird T-shirt, and much more!
Paradise Release...
On November 1st, my new EDM song Paradise was released (which was a co-write with EDM artist Skribl) through Lab Hits!  You can find it on Spotify, Apple Music, iTunes, etc.  You can also listen through the music player on this website.  I hope you enjoy!